Home
Restarting this with some lessons from the previous project.
I've been trying to build a wireless AdHoc network and now working on a reliable NAS server plarform to host a wireless networking community using opensource software and off the shelf hardware. All my current hardware is a bit old so i want to replace them to the most recent spec of gear to make it compatible with  current smartphones and laptop capabilities. Built a small solar powered system i was testing in Accra, Ghana for 9 months.  www.waaliwireless.co
I have a background in networking management and server support for Windows, Mac and the Linux OS.
The NAS would host language and dictionary files as well as study archives for the Kiwix opensource application. To begin with one NAS unit will be setup in Accra and Kampala (Ghana and Uganda).
Population ages 15 to 64 was GH:58.1%(WDI 2013), UG:49.2%(WDI Dec 2014). Population is based on the de facto definition of population.
I happen to believe that creating these libraries with language dictionaries making creative commons repositories easily available along with a way to make requests for research documents in STEM topics. Creating the opportunity to learn from a digital platform that is immune from the power issues of these countries would also create a social network dedicated to innovation and problem solving with can interact live with other users in a similar culture on the other side of their continent. The two units will need an isp service purchased to keep them running for a trail year after which it will become a community hotspot network.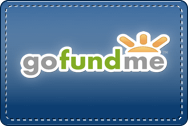 Build a RasbPi NAS-WiFi-Service
Details
Details
Poor decisions can be good ones!
 "Any fool can know, the point is to understand!" - Albert E.
As technology evolves and new products are released, fewer people are able to adequately use their devices to the maximum potential. How many people do you know who see their smart devices as just tools to tack pictures and play music videos? When these same devices can be more powerful than a lot of computers from the early-mid '90s. Its a shame that so much productivity is lost daily in businesses and even universities where data services are wasted on non-educational use. Even in business that have not properly invested in network management.
Waali-wireless can provide the services that will make those valuable resources meet their goals while still allowing some lower priority use. These services are all customised so price will require a well planned and negotiated discussion on the network's priorities. Our goal is to increase productivity for Educational and productivity at the workplace but also to instil in the students and future workers of Africa, the discipline of focusing on the work or studies that will develop the continent. None of these changes will be easy but having the right infrastructure and service personnel will be the main factor to make these goals a resounding success.
We focus on opensource software to maximise efficiency for what we are able to do well!
Details
Google DNS :
Primary DNS 8.8.8.8 
Secondary DNS 8.8.4.4
OpenDNS :
Primary DNS 208.67.222.222
Secondary DNS 208.67.220.220
Advantage DNS : 
Primary DNS 156.154.70.1 
Secondary DNS 156.154.71.1
ScrubIT :
Prmary DNS 67.138.54.100 
Secondary DNS 207.225.209.66
Comodo Secure DNS 
Primary 156.154.70.22
Secondary 156.154.71.22
How to use them (LINK)
Details